Leadership
---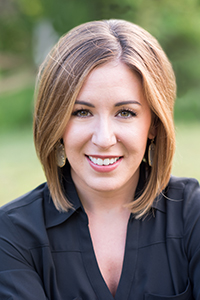 Brooke M. Tuttle, Ph.D.
Interim Director, Center for Family Resilience
Department: Human Development & Family Science
Office: OSU Tulsa, Main Hall 1101
Phone: 918-594-8506
Email: brooke.tuttle@okstate.edu
Areas of Expertise: Law enforcement officer stress and wellness, program evaluation
Population of Interest: First responders and law enforcement families; at-risk youth; families impacted by the justice system.


Brooke McQuerrey Tuttle serves as the Interim Director of the Center for Family Resilience, where she leads community-based research and translational science initiatives around topics of youth development, offender reintegration, health disparities, and children's behavioral health. She received her M.S. in Criminal Justice from the University of Central Missouri and holds a Ph.D. in Human Sciences from OSU. Dr. Tuttle's research focuses on risk and resilience for police officers and law enforcement families. She also partners with the Oklahoma Department of Mental Health and Substance Abuse Services on prevention efforts to promote self-regulation and prosocial behaviors among Oklahoma students and reduce their risk for negative mental health outcomes. Prior to joining the OSU Center for Family Resilience in 2016 to coordinate and manage research projects, Dr. Tuttle gained experience in government and non-profit sectors through direct and indirect support of individuals and families impacted by justice system involvement.
Associate Directors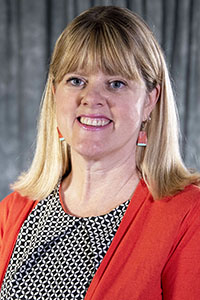 Amanda Harrist, Ph.D.
Professor, Bryan Close Chair in Early Childhood Development
Department: Human Development & Family Science
Office: 244 Human Sciences
Phone: 405-763-6811
Email: amanda.harrist@okstate.edu

Areas of Expertise: Parent-child and peer relations in development of child social competence; Psychosocial contexts of child obesity; theories of family resilience
Population of Interest: Rural school children; Pre-school and school-age children, their parents and siblings; Native-American school children.


Amanda Harrist received her B.A. in Plan II/Liberal Arts Honors at the University of Texas in 1984. She completed her Ph.D. at University of Tennessee in 1991, working as a Research Associate for the Child Development Project at UT Knoxville and Vanderbilt University. She joined the OSU faculty in 1998. Dr. Harrist's research centers on an interest in the development of children's social competence, specifically the early social antecedents of children's competence and maladjustment exhibited in preschool and the early years of school, and the role social-cognition plays as a mediator. To this end, she has explored the relation of children's behavior in the peer group to early family (e.g., marriage, parent-child, sibling) interactions, observed both naturalistically and in the laboratory. She is interested in interventions for children at risk in early social settings, and has pursued this via several funded projects, most recently in the USDA-funded Families & Schools for Health (FiSH) Project, a longitudinal study of the family and rural school contexts of child obesity. She also is working with OSU colleagues Dr. Carolyn Henry and Amanda Morris to refine a theory of family resilience.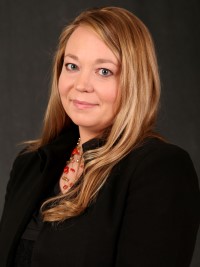 Karina M. Shreffler, Ph.D.
Professor, Ramona Ware Emmons Paul Professor of Early Childhood Development
Department: Human Development & Family Science
Office: OSU Tulsa, 2316 Main Hall
Phone: 918-594-8389
Email: karina.shreffler@okstate.edu

Areas of Expertise: Maternal and child health; Adversity and stress; Reproductive health and biomedical fertility barriers; Childbearing decisions and reproductive behaviors.

Karina Shreffler completed her B.S. in Sociology at Oklahoma State University and her M.A. and Ph.D. in Sociology and Demography at the Pennsylvania State University in 2007. She joined the OSU faculty in Human Development and Family Science in 2007. Trained as a quantitative survey research methodologist, Dr. Shreffler's primary expertise is in family demography, with a particular emphasis on fertility and infertility. Her current research includes an NIH-funded longitudinal study of women from pregnancy through two years after childbirth to examine the biopsychosocial impacts of maternal childhood adversity on adverse birth outcomes and early child development. She also collaborates with OSU colleagues on additional OCAST and NIH-funded studies on topics including prenatal bonding, maternal substance use, and infant brain development.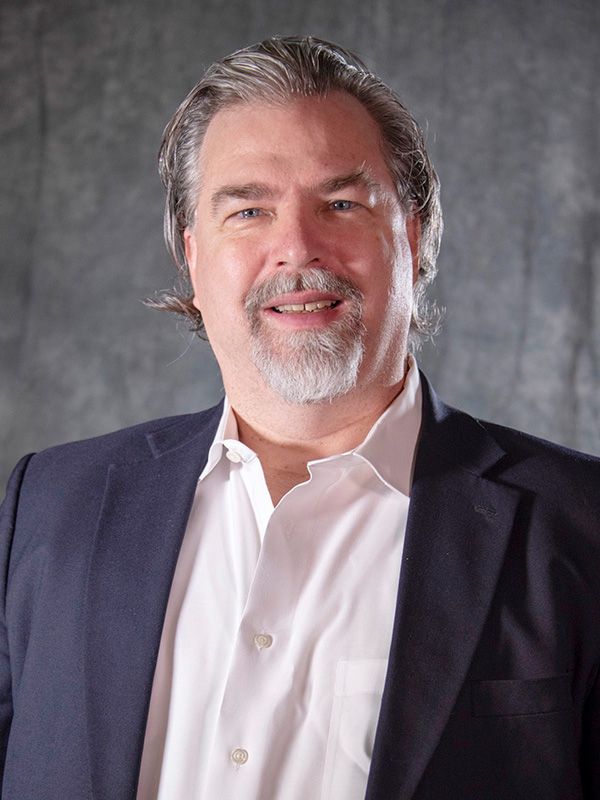 Ronald B. Cox Jr., Ph.D.
Professor and Extension State Specialist, George Kaiser Family Foundation Endowed Chair in Child and Family Resilience
Department: Human Development & Family Science
Office: OSU Tulsa. 2120 Main Hall
Phone: 918-594-8440
Email: r.cox@okstate.edu
Areas of Expertise: Stress and resilience; Adolescent development and high risk behaviors; Latino Family Relationship; Intervention development, evaluation, and research methods; Co-parenting through Divorce.


Ron Cox completed his B.A. in Psychology at Harding University, his M.A. in Marriage and Family Therapy at University of Louisiana, Monroe, and his Ph.D. in Human Ecology (with a minor in Methods of Quantitative Measurement) at Michigan State University in 2007. He joined OSU as a member of the faculty in 2007. Trained as a clinician in communication and systems theory, Dr. Cox draws on his clinical experience and quantitative expertise to translate research findings into interventions that are implemented in the community and evaluated. He then uses the information gleaned from these interventions to further inform his research. Dr. Cox's primary work is currently funded by grants from the USDA, the NIH, the OSU Office of the Vice President for Research, the George Kaiser Family Foundation, and the Zarrow Foundation and focuses on developing and testing strategies that promote resilience among Latino immigrant youth and their families in a program called ¡Unidos Se Puede! He also leads the state-wide dissemination of an intervention designed to reduce trauma and foster resilience among children of divorcing parents titled, Co-Parenting for Resilience. Before returning to complete his Ph.D., Dr. Cox spent over 15 years residing in Venezuela, South America. This bi-cultural aspect of his personal and professional development informs much of his work as a scholar.