Alumni Spotlight
Our alumni and friends are some of our greatest assets – as advocates, preceptors, mentors, donors and employers of our graduates. Check out some of their success stories.
---
Molly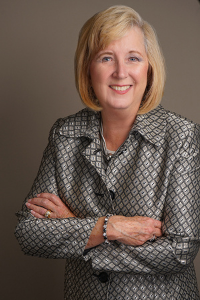 Upon graduation, I was fortunate enough to land a design assistant job with one of Tulsa's finest designers at the time and worked for him until I ventured out on my own at age 28 to found Molly Gerkin (Johnston) Interior Designer. It began in 1980 and continues to this day. I work for the most awesome clients in Tulsa, which along with being able to use creative talent while spending other people's money, makes this a delightful career. In addition to the Tulsa area, I have had the opportunity to design homes at Grand Lake, Florida, Arkansas, California and Minnesota. Dental offices have also been a specialty of mine which I thoroughly enjoy working on. I have had an affiliation with AIA, TCC Design Advisory Board and currently serve on the OSU DHM advisory board. I have been married to Retired Major USAF Larry Johnston for 22 years and have 5 children, three of whom we adopted from Russia. My advice to them is to find a career that they are passionate about and they will never have to work a day in their life! I am grateful to say that this has been my personal experience for almost 40 years now. I thank God for my creative talent, my parents for their support over the years and OSU for giving me the foundation and confidence to pursue my dreams. Go Pokes!
Rachel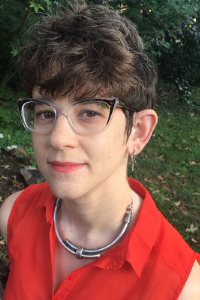 I graduated in 2005 with a degree in Design, Housing, and Merchandising with a focus in Apparel Design. My time at OSU gave me great exposure, not only to the creativity of the design process, but to the technical requirements of apparel manufacturing. Hands-on experience creating patterns, sewing garments and working at my internship laid a solid foundation for working in the apparel industry.
After leaving OSU, I moved to Little Rock, Ark. to work as a technical designer for Dillard's Department Stores. Over the course of my career I have worked as a technical and creative designer across various product categories including women's sleepwear, bras and loungewear. Currently I am the creative director over our intimate apparel, home goods and fashion accessories private label brands.
Kali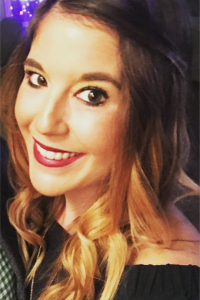 I entered the DHM program as an Apparel Merchandising option in 2004 with my heart set on being a buyer for a major retail company after graduation. I proudly lived in Drummond, a traditional dorm, which was perfect since the Human Sciences building was just across the street. As a DHM student I learned a great deal of information and processes that I still utilize on a daily basis. I absolutely loved my time as an OSU DHM student. I still cannot think of a major that could've been more fun, nor can I think of a more fulfilling career that my DHM degree prepared me to achieve.
After graduation in 2008, I started working for Pier 1 Imports, a company my professors and fellow students widely discussed in weekly lectures. I am now a housewares buyer at the corporate office in Fort Worth, Texas. I travel overseas a few times a year as well as domestically to decor and gift markets. All the retail math skills I learned in DHM have proven to be invaluable! I love my profession and am very excited to continue my buying career.
Teddie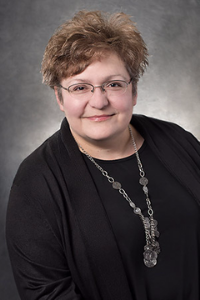 I am a proud graduate of OSU with a B.S. from Human Sciences as an Apparel Merchandising major. I chose my major because I wanted to combine my love for fashion and my head for business. The professors and curriculum at OSU were world class in preparing me for a career in apparel retailing. I graduated in 1991 and went to work for Walmart Stores Inc. immediately upon finishing up in Stillwater. I started off in operations for two years, then I was an apparel buyer for eight years, and I landed in apparel replenishment which I have made my home for 16 years. I am currently director of apparel replenishment for ladies. Our goal is optimize the investment of inventory into the right stores to drive customer satisfaction, sales and ultimately ROI for the company. We work to save our customers money, so that they can live better – and that is a mission for which OSU prepared me well! I am past president of the Human Sciences Partners group, and I am a member of the DHM Advisory board.
Robin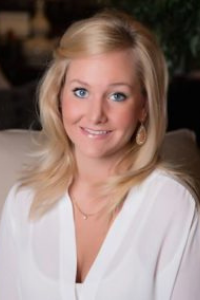 My time at OSU was beyond fun. Looking back I have so many fond memories of the campus, classes, football games and living in the town on Stillwater. Every day I loved being in the OSU environment. With OSU you get the best of both worlds: a large, major university nestled in a charming all-American town. I wouldn't change my time I spent at OSU for anything in the world. I love going back to visit OSU and always find it hard to leave.
I first studied Interior Design while at OSU. Then after talking to my advisor at length about how I was envisioning my career, she advised me changing my major to Merchandising. It was the perfect fit for me. I had so many helpful classes, everything from retail mathematics to a class where the students got to chemically test fabrics. I got to explore lots of avenues my career could take. My favorite classes were History of Interiors and Art History.
I am currently an interior designer at Luxe Furniture and Design in Tulsa. I present to clients both product and furniture layouts. I definitely use many skills picked up at OSU, in my day to day business. Sketching, reading blue prints and retail math are used daily.
Toby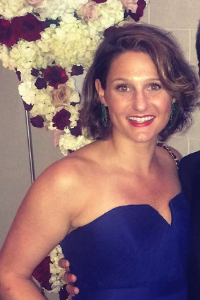 I graduated in December of 2006, and I loved my time at Oklahoma State. I studied apparel merchandising and also took an interest in Spanish and marketing while I was there. During my time at Oklahoma State, I was required to do an internship in my field in order to graduate. So, I went to New York City and interned at a tiny store called Purdy Girl (thanks to Diane Limbaugh). I was able to get a buying internship and attend trade shows in Manhattan, showroom appointments, learn open-to-buy plans, etc. It was amazing. I returned to New York after graduation with a job buying lined up at Purdy Girl.
Shortly after I arrived back in Manhattan, I got an offer to move to the wholesale side of the business. I took the job with G-III Leather, and I have been in wholesale ever since. I am on year 10 in New York and currently work in the Fashion District in Manhattan for The Kasper Group, which has brands such as Nine West, Anne Klein, Kasper, etc. I work with buyers from Belk, Stage, Steinmart, Hautelook, etc. I recently moved to Hoboken with my husband and three animals and we plan on staying as close to the city as we can for as long as we can.
Ali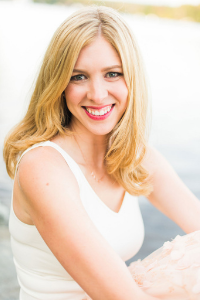 I studied Design and Merchandising with a focus on Apparel Design and graduated in 2004. I loved my time at Oklahoma State and am grateful for the program and professors. The fundamentals I learned in the DHM courses prepared me for a career in this industry. My education at Oklahoma State put me at a level on par with my peers who graduated from the most prestigious fashion colleges in New York City.
Shortly after graduation, I moved to New York City and started working in product development for men's and women's shoes. Currently, I am the director of product development at Global Brands Group for Calvin Klein footwear. I am responsible for costing all lines, factory sourcing and compliance and overseeing men's and women's commercialization.