Alumni
Learn about what our graduates are doing with their degrees.
---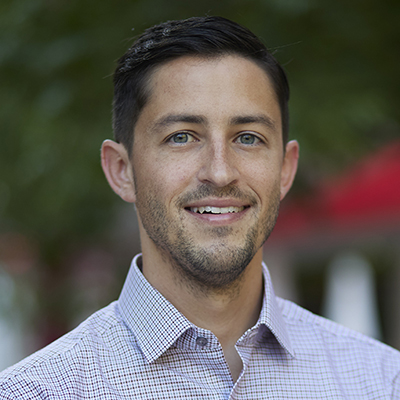 Dr. Kyle W. Clayton
Degree: PhD, Spring 2021
Current Position: Instructional Designer, University of Oklahoma Office of Digital Learning
As an instructional designer, Dr. Clayton works closely with various graduate programs and their faculty to create courses that utilize proper pedagogical approaches for the online classroom environment and students. He is also currently an adjunct instructor for the OSU educational psychology program. His research area broadly explores student motivation, spiritual beliefs in the academic environment and student autonomy. He resides in Goldsby, Oklahoma, with his wife, who teaches first and second grade, and their two daughter, Ruby and Isla.

Dr. Emily A. Finney-Miller
Degree: PhD, Spring 2019
Current Position: Assistant Professor of Educational Psychology, Cameron University School of Graduate and Professional Studies; Department of Education
Dr. Finney-Miller teaches educational psychology courses to teacher candidates at Cameron University. Her teaching areas include educational psychology, developmental psychology, classroom assessment and learning theories. She also helps organize summer youth theatre camps in Muskogee, OK. Her research area broadly explores teacher characteristics, including teacher sense of responsibility, teacher sense of efficacy and burnout. She recently relocated to Lawton, OK with her husband who teaches English at Lawton High School. Before OSU, Dr. Finney-Miller was a fifth grade teacher with a passion for impacting education on a broader scale. She is thrilled with the skills OSU helped her develop and is excited about her career teaching future teachers.

Dr. Jun Fu
Degree: PhD, Summer 2020
Current Position: Academic Specialist, Michigan State University
As a core member of the Enhanced Digital Learning Initiative team at Michigan State University, Dr. Fu leads or engages in various projects, including program evaluation, assessment methods, faculty professional development, grant writing and action research in education. She has received the OSU Women's Faculty Council PhD Student Research Award and been named a Top 10 finalist for the American Educational Research Association Division D (Measurement & Research Methodologies) In-Progress Research Gala competition. Her research interests are motivation, social and cultural values and processes in learning, diversity and equity in education and interdisciplinary research. Her research has been published in journals such as Teaching of Psychology, Environmental Conservation and Journal of Small Business Management.

Laura Gilley
Degree: MS Fall 2020
Current Position: Elementary Educator, Whitebead Public Schools
Laura Gilley is an elementary educator whose philosophy is embedded in teaching the "whole" student, focusing on social-emotional learning, building relationships and instilling a growth mindset in all of her students. She is passionate for those who have academic difficulties and/or those who have experienced trauma in their lives. Gilley desires to pursue a future position in student small-group instruction or to acquire a position involving collaboration teams with concentrations in motivating students,
developing student-teacher relationships and aiding students who have experienced past trauma.

Dr. Andrea Haken-Huges
Degree: PhD, Spring 2020
Current Position: Career Services Coordinator, OSU College of Engineering, Architecture and Technology
Dr. Andrea Haken-Hughes helps students with their job search, professional development and transition from college to the workplace. As a Certified Master of Career Services (CMCS) and active member of the National Career Development Association, she reviews application materials for the CMCS credential. Her research areas include STEM females, personality type indicator assessments, college student matriculation and diversity perspectives. Dr. Haken-Hughes certifications include eLearning instructor, Global Career Development Facilitator, Myers Briggs Type Indicator, Strong Interest Inventory, Corporate Etiquette and Mental Health First Aid. She is also a member of the National Association of Colleges and Employers and Oklahoma Career Development Association.

Joan Herron
Degree: MS, Fall 2020
Current Position: Founding Director of High School Placement
Joan Herron is an award-winning educator and passionate advocate for equitable education for all children. She is in her sixth year as the Founding Director of High School Placement and leads social and emotional learning and restorative practices programs for over 200 middle school students. Herron has unique gifts of relationship building, communication and conflict resolution. She aspires to continue to use these to elevate a generation of prepared, confident and well-rounded minority youth through education, training and mentorship. "My degree from OSU has equipped me with the tools necessary to expand my career and serve students in a greater capacity," said Herron.

Kaylin Shaver
Degree: MS, Fall 2020
Current Position: Behavior Interventionist at Ponca City Public Schools-RBT
Shaver is currently working for Ponca City Public schools as their district behavior interventionist and is a behavior coach for a state-wide project offering public school teachers training in behavior modification through the science of Applied Behavior Analysis (ABA). After she completes the board test she strives to teach at the graduate level and open an ABA clinic.
While Shaver attended OSU for her master's, she also worked through her Board Certified Behavior Analyst course sequence at the University of Central Oklahoma and will sit in for her board test in the Summer of 2021.

Dr. Erik Dewey
Degree: PhD, Spring 2020
Current Position: Business Systems Analyst, HireRight LLC

Dr. Erik Dewey works on curriculum for both schools and businesses to incorporate board games in their learning and training environments. As the restrictions on visitors to schools begin to loosen, he looks forward to once again bringing board games into the gifted classroom. He also co-hosts the On Board Games podcast, discussing games and their applications with a variety of different people around the globe.

Dr. Susan Mathew
Degree: PhD, Fall 2010
Current Position: Assistant Professor with the Department of Psychology, Langston University
Dr. Mathew is also employed at OSU as an adjunct faculty with the School of Educational Foundations Leadership and Aviation where she teaches a graduate-level research design and methodology course for the REMS program. Dr. Mathew lives with her family in Stillwater. She loves to cook healthy meals for her family and in her free time, spends time with her husband, girls and her mini goldendoodle puppy "Lexy."
She earned her PhD in Educational Psychology with Dr. Diane Montgomery as her dissertation advisor. Upon completion of the PhD program, she continued to work as the assistant director of graduate admissions for the OSU Graduate College until July 2018. Dr. Mathew serves as the chairperson of the assessment committee at Langston. Dr. Mathew's area of interests are psychological statistics, assessment of learning outcomes at institutions of higher education and student motivation.

Jessica John
Degree: MS, Spring 2018
Current Position: Writing and Art Teacher, 6th Grade Center in Collinsville, OK
Mrs. John serves as volunteer secretary for a district wide church youth group. She cites her most important involvement as caring for and spending time with her husband and family (four kids, ages 14, 12, 10 and 7) along with her Great Dane, Luna. She resides in Owasso, OK.

Kristin O'Dell
Degree: MS, Summer 2017
Current Position: Educator, Thoreau Demonstration Academy
Ms. O'Dell teaches 8th grade math and science at Thoreau Demonstration Academy in Tulsa, OK. Thoreau Demonstration Academy is a lottery public school that was built on social-emotional learning theories and features programs such as tribes and agenda reflection, microsociety, cross-curricular units and project-based learning.

Dr. J. Howard Marsh
Degree: PhD, Summer 2014
Current Position: Social Sciences Faculty, Northern Oklahoma College
Dr. Marsh Serves on the Board of Directors for an educational non-profit in Tulsa and has served as a grant-writing consultant for numerous education and social services non-profits.
Dr. Elizabeth Albright
Degree: PhD, Fall 2017
Current Position: Assistant Professor of Psychology, Langston University
Other Involvements: Advocacy chair for the Oklahoma Association for Gifted, Creative and Talented; member of the leadership development committee for the National Association for Gifted Children (NAGC); choir director for Salem Lutheran Church.
Dr. Albright graduated in December 2017. During the 2017-2018 school year she continued to work at Covenant Community School in Stillwater. In July 2018, she accepted a position of assistant professor of psychology at Langston University. Currently, she is the chair of the retention committee, a member of the admission appeal committee and faculty advisor for the psychology club and Pi Gamma Mu. Dr. Albright's research interests include education for the gifted; science, technology, engineering, arts and mathematics (STEAM); and Third Culture Kids through the lens of social and emotional development. Her family lives in Stillwater, and her son is a sophomore at OSU pursuing a degree in MIS and minor in mathematics.

Susan Grammer
Degree: MS, Spring 2016
Current Position: Instructional Developer, OSU Fire Protection Publications
Other Involvements: Website development, social media, grant writing and training for Payne County Animal Response Team.
Ms. Grammer graduated with her master's degree in May 2016. In November 2016, she presented her research at the National Association for Gifted Children conference in Orlando, FL. She also presented some materials created as part of the Creativity for Teachers course taught (in 2014) by Dr. Diane Montgomery at the NAGC Creativity Night workshop. Although she continued to be involved with NAGC as a reviewer for 2017 conference proposals, she is now more involved in adult technical education. In November 2016, she started working at OSU Fire Protection Publications (FPP) as an instructional developer. FPP writes curriculum materials to accompany technical training manuals published by OSU-FPP, which is the headquarters of the International Fire Service Training Association (IFSTA). She is currently writing the curriculum for the Fire and Emergency Services Company Officer Manual scheduled for release in 2019 and was able to certify as a Fire and EMS Instructor I.

Scott Dalpias
Degree: MS, Spring 2016
Current Position: VP Instructional Design Manager, Bank OZK
Scott Dalpias leads the instructional design team for Bank OZK, creating innovative learning solutions to meet the demanding needs of a growing business. He is passionate about ensuring his designs are founded in learning theories and current research. His advice for those considering the instructional design field is to take advantage of the great instruction offered by OSU and become familiar with industry-leading software, such as Adobe Creative Cloud, Storyline 360, Camtasia, etc.

Dr. Pamela A. Circo Webb
Degree: PhD, Fall 2012
Current Position: Management and Program Analyst, Defense Logistics Agency, U.S. Department of Defense, Tinker Air Force Base
Dr. Circo Webb has run and coordinated as many as nine programs simultaneously, including emergency management, reservists, awards, diversity celebrations, workforce recruitment program and others. She has been awarded over $10,000 in awards for excellence in performance. She has also been accepted to participate in the DLA Enterprise Rotational Assignment Program at the DOD headquarters in Washington, D.C. She has taught courses in psychology, sociology and business for Oklahoma State University, Northeastern State University, Oklahoma Wesleyan University and Tulsa Community College. As a student at OSU, Dr. Circo Webb was a founder of the Educational Psychology Student Society and served as president, vice President and treasurer.

Dr. Josh Hawkins
Degree: PhD, Summer 2017
Current Position: Assistant Professor of Education and Special Education Program Coordinator, Northwestern Oklahoma State University
Dr. Hawkins lives with his wife and six children in Stillwater. He enjoys simple pleasure — beauty in art and nature, old books in bookstores, music, exercise, hot tea, clear thinking, a good turn of phrase, study, silence and laughter. Dr. Hawkins formerly worked in the P-12 setting, serving as both a teacher and administrator. His experience in that setting coupled with a doctorate in educational psychology facilitated an effective transition from teacher to teacher-educator. His current position as assistant professor of education and special education program coordinator at Northwestern Oklahoma State University allows him to work closely with pre-service teachers as they develop their skillfulness as teachers and enter the profession. Additionally, he is a primary instructor in the educational leadership graduate program. He has ongoing research projects examining teacher motivation and resilience, teacher retention and various special education related topics. His time at OSU working with the educational psychology faculty was transformative. He remains ever grateful.

Sabiel Rose
Degree: MS, Fall 2020
Current Position: Senior Academic Advisor, Tulsa Community College School of Health Sciences
Sabiel Rose chose to pursue a career in education after serving as a member of City Year AmeriCorps. She has a passion for supporting and working with non-traditional student learners who have either returned to college or are pursuing a higher education degree for the first time. Her favorite part of her job is helping students maximize their potential for success so they can pursue their professional goals. Rose's research interests include developing strategies to assist adult learners in understanding their learning behaviors.

Dr. Kamden K. Strunk
Degree: PhD, Fall 2012
Current Position: Associate Professor of Educational Research, Auburn University; College of Education; Department of Educational Foundations, Leadership and Technology
Other Involvements: Assistant Professor of Educational Studies and Research at University of Southern Mississippi (2013-2015), Section Editor for The Professional Educator, Consulting Editor, Educational Psychology, Faculty Affiliate, Critical Studies Working Group, Chair (2019-2021), AERA Queer Studies SIG.
Currently, Dr. Strunk primarily teaches quantitative methods for educational research. In the past, he also taught in the areas of educational foundations, social justice in education, educational psychology and human development. His research focuses in three broad areas: social justice and equity in education, including queer studies in education; motivation in education, including expectancy-value and achievement goal theory; and educational research methodology, including critical quantitative methodologies. His book publications include Design and Analysis in Educational Research: ANOVA Designs in SPSS, Research Methods for Social Justice and Equity in Education, Design and Analysis in Educational Research Using jamovi: ANOVA Designs and Queering Education in the Deep South.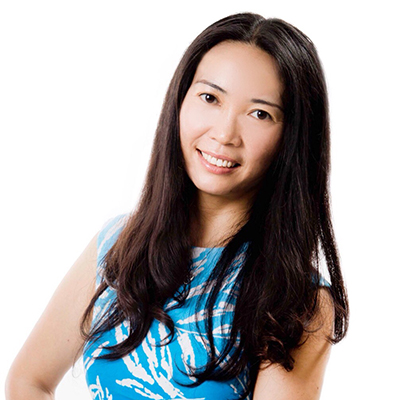 Dr. Yan Yang
Degree: PhD, Spring 2009
Current Position: Professor of Educational Psychology, College of Education, University of West Georgia
Dr. Yang teaches course of Educational Psychology at both undergraduate and graduate levels at the University of West Georgia. Her research is focused on students' and teachers' motivation dynamics in distance learning and multicultural education. She presents at juried conferences and publishes on peer-reviewed journals. Her work won her multiple awards such as "Best Paper Award", "Distinguished Paper Award" and "Outstanding Faculty Research Award" at different levels. Prior to coming to the U.S. in 2005, she taught English as a second language for six years in Southwest Jiaotong University in Chengdu, China. While working to obtain her doctorate in Educational Psychology, Yang served as an instructor and research assistant at Oklahoma State University. She started her career as a tenure-track assistant professor at the University of Texas at Brownsville upon graduation, after which she moved to University of West Georgia to in 2011 until present.