What to Expect in Counseling
---
Sessions
The first session for all clients is referred to as the intake interview and lasts approximately two hours. During that time, you will fill out and discuss several forms with your counselor, who will then ask about your concerns and the problems that have brought you to the counseling session. Please note that the intake counselor may not be the same counselor who will work with you in following sessions.
All counseling sessions following the initial intake interview last about 50 minutes to one hour. These sessions will generally be less structured than intake interview. Generally, clients are seen on a weekly basis.
Confidentiality
All information shared in counseling sessions will be kept confidential. Only in certain circumstances will confidential information need to be disclosed. These situations will be discussed with all clients during the intake interview.
Cancelation Policy
Please contact the clinic at least 24 hours in advance if you are unable to attend your counseling session. No-shows will be charged for the counseling session and incur an additional $10 fee.
Directions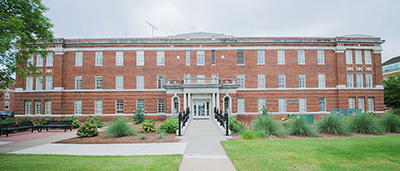 We are located in the Public Information Office (PIO) building located on South Monroe, north of University Avenue, directly south of the Human Sciences building. Parking is available in the Student Union Parking Garage or the Wentz Lane Parking Garage (metered parking). Parking permits may be provided if needed. To view a campus map, click here.