Our Story
---
The history behind our name
Research for an as yet un-named research project on foster alumni students in Oklahoma began in 2012, soon after I achieved tenure as a faculty member of the College of Education at Oklahoma State University. As a research faculty member in graduate programs for higher education and student affairs, I was naturally positioned to study college students. However, I had no background in social work or related fields.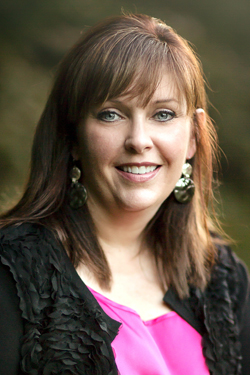 At that point, we knew a number of statistics about foster alumni college students but had very little formal, research data that provided a voice to the students themselves – an opportunity to tell their own stories, in their words and without the filtering of others. I began interviews with several courageous volunteer foster alumni college students. By the third interview, my lens for understanding life was forever changed.
I learned to sit stoically while students described a bloody beating. I learned that children escape through windows and run for their lives. I learned to give no response when a young woman said she was raped at age 8. I learned that these students, now at a college campus, were resilient and resourceful and motivated far beyond what I could have ever imagined. They were fighters. They simply refused to remain victims.
I learned that while I had worked hard, the doors in life were opened for me. And I realized that we, the people of Oklahoma, are the parents of kids in foster care because there is no "State of Oklahoma"; the state of Oklahoma is us. And due to lack of knowledge, the juggling of our own "stuff" and sometimes to lack of concern, we have too often done a poor job of caring for our children, our orphans.
And, I realized this college student population was both a significant social issue and an economic issue for Oklahoma.
My job as a researcher is primarily to ask questions. But, with 20 years of organizational development/consulting experience prior to entering academia, I had the capability to do more. So I gathered some of my students and my friends. And RisforThursday, named by one of our early research participants, was born.
I believe there are others more qualified by training and by experience to lead RisforThursday, but I also believe that all of us must lead from where we are planted, truly qualified or not. As a colleague of mine says about leadership: "I believe that you believe someone else is coming...and you are it. No one else is coming." We are here. And we must join the fight.
We welcome you to our webpage, which has been made possible through the helping hands of many people. We hope that each of you will find a place in which you can become involved with our work of hearts.
Kerri Kearney, MBA, EdD
Professor
Higher Education and Student Affairs
Oklahoma State University, College of Education and Human Sciences
Bubba
The official bear of R4T
All of us have people who influenced us in positive ways that formed who we are today – those people who in a few moments, or over a great deal of time, left fingerprints on our hearts and souls. Bubba was created to honor that connection. It was thought that Bubba bears could go into spaces with R4T students that others may not be invited to go. Bubbas were intended to serve as reminders to students that the Oklahoma Network will do all it can to help them achieve their dreams.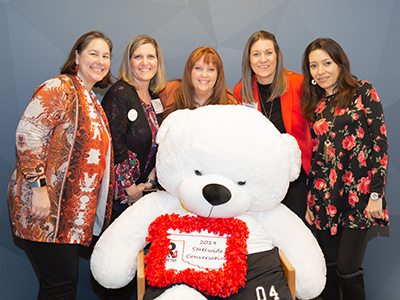 Bubba bears first appeared at the 2014 Conversation as gifts for R4T students who courageously told their very personal stories, served as volunteers and advocated at the state or national level for other college students (and future students) with foster care backgrounds.
Students embraced Bubba and he grew to symbolize the very heart of the R4T effort. Students reported that they viewed Bubba as a protector, as a symbol of their community and as an affirmation of their resiliency.
Every Bubba was individually and lovingly dressed by R4T team members. In 2017, R4T team members began stitching a red felt heart for each bear. Bubba's new heart is in honor of the human hearts that power the R4T network. They were hand sewn with an unbroken thread that represented our connections to each other.
Bubba bears were retired in 2019 but the original spirit of Bubba bear remains a cornerstone of our work.